Industrial Mobile Compactor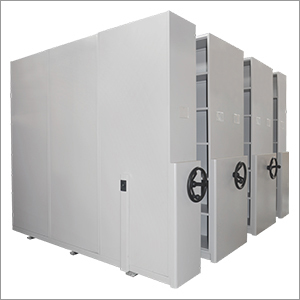 Industrial Mobile Compactor
Product Description
A mobile compactor is a type of waste management equipment that is designed to compress and reduce the volume of waste materials. It is typically used in commercial and industrial settings to manage large amounts of waste and improve storage efficiency.
A mobile compactor consists of a container or bin for collecting waste and a compaction unit that compresses the waste to reduce its volume. The compaction unit is powered by an electric motor or hydraulic system and uses a ram or blade to push the waste material into the container.
Mobile compactors come in various sizes and shapes to accommodate different types of waste materials and volumes. They can be mounted on trailers, trucks or skids, allowing them to be easily transported to different locations.
Some of the benefits of using a mobile compactor include:
1. Increased storage efficiency: By compressing waste materials, mobile compactors can help reduce the volume of waste stored in a given space, which can increase storage efficiency and reduce the need for frequent waste removal.
2. Improved hygiene: Mobile compactors can help reduce the risk of pests and odors by containing waste materials in a sealed container.
3. Enhanced safety: Mobile compactors can improve safety by reducing the risk of accidents and injuries associated with loose waste materials.
4. Environmentally friendly: Mobile compactors can help reduce the amount of waste sent to landfills, which can help reduce greenhouse gas emissions and protect the environment.
Overall, a mobile compactor is a useful waste management tool that can help businesses and industries manage their waste more efficiently and responsibly.
Frequently Asked Questions:
1. What types of waste can be compacted using a mobile compactor?
Ans: Mobile compactors can be used to compact various types of waste such as cardboard, plastics, paper, metal, and general waste.
2. What are the sizes of mobile compactors?
Ans: Mobile compactors come in various sizes depending on the amount and type of waste generated. Some compactors can be as small as 1 cubic meter, while others can be as large as 40 cubic meters or more.
3. How often do mobile compactors need to be emptied?
Ans: The frequency of emptying a mobile compactor depends on the volume of waste generated and the size of the compactor. Typically, compactors are emptied once or twice a week, but this can vary based on the specific needs of the business.
4. How is the waste removed from the mobile compactor?
Ans: Mobile compactors are designed to be emptied by waste management companies using specialized trucks equipped with hydraulic lifting systems. The truck lifts the entire compactor and empties the waste into its container.
5. Are mobile compactors easy to operate?
Ans: Mobile compactors are designed to be easy to operate and require minimal training. They typically have user-friendly control panels and safety features to ensure safe operation.
6. Can mobile compactors be used outdoors?
Ans: Yes, mobile compactors can be used both indoors and outdoors. However, if the compactor is to be used outdoors, it is important to ensure that it is weather-resistant and durable enough to withstand harsh outdoor conditions.
7. Can mobile compactors be rented or purchased?
Ans: Mobile compactors can be rented or purchased depending on the needs of the business. Renting a compactor may be a more cost-effective option for businesses that generate less waste, while purchasing may be more beneficial for those generating larger amounts of waste.